Register
Sign up now to connect with investors and get funded
Add a Pitch
Add a pitch for your business using our quick and easy template
Connect with Investors
Connect with and message interested investors. We make 6,500+ connections each month...
218,415 registered angel investors looking for projects like yours. Submit a pitch and we'll help you find an investor.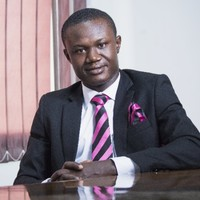 US$1,000 - US$50,000
US$1,000 - US$50,000
US$10,000 - US$100,000
1
Create your pitch using our tried and tested template
2
Publish your pitch to our network of angel investors and funds
3
Connect with investors and message them to raise money and expand your network
US$300 million raised for our members
What our customers say ...
I found an Angel in your network and we have started working towards a bigger project than I had asked for. I don't have the right words to express and appreciate the outcome from this initiative.
Sicelo Kunene - CEO @ Organic ...
organicspacesafrica.co.za
I have used Angel Investment Network on two occasions to successfully raise finance for my company. I have found both the process and the support offered by the team to be excellent and would not hesitate in recommending them to other early stage companies searching for business angel finance.
James Harwood @ StudentTenant....
studenttenant.com
We were introduced to Angel Investment Network through a mutual contact, and since then have been extremely impressed by the service we have received. AIN have strong contacts with investors globally, and many of their investors have come on board with our projects. The team at AIN are efficient, diligent and honest, and we look forward to raising more investment over the years into good quality businesses with the help of AIN.
Tariq Attia @ IW Capital
www.iwcapital.co.uk