Register
Sign up now to connect with investors and get funded
Add a Pitch
Add a pitch for your business using our quick and easy template
Connect with Investors
Connect with and message interested investors. We make 6,500+ connections each month...
189,185 registered angel investors looking for projects like yours. Submit a pitch and we'll help you find an investor.
US$1,000 - US$50,000
US$10,000 - US$100,000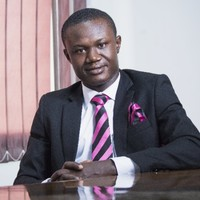 US$1,000 - US$50,000
1
Create your pitch using our tried and tested template
2
Publish your pitch to our network of angel investors and funds
3
Connect with investors and message them to raise money and expand your network
US$300 million raised for our members
What our customers say ...
I applaud your initiative of creating a system to connect inventors and investors, so that new products and services can be given their chance. I am very confident about the contact we have received for our Legal Software project, which is unique in its sector. Congratulations!
Sergio El Massri
br.linkedin.compubsergio-el-massr...
WOW, 100% subscribed within three weeks of going live, and now over funding. Great support from Oliver at AIN over the last month, and found the database of investors and enquiries to be overwhelming at times. Great platform for fundraising.
Elliot Hall @ Zapaygo
zapaygo.com
We got an influx of interest from AIN investors which has resulted in substantial investment from investors sourced by AIN, at a very cheap share price. The offer in our AIN proposal was intended as a special offer for existing shareholders, and I posted it on AIN largely as a hurry-up for shareholders. As it has transpired, nearly half was grabbed in quick time from new AIN investors, more than half of whom were happy to invest without meeting ...
Mark Bradley @ Semantic Softwa...
www.semanticsoftware.com.au